In 2006, fiercely-contested presidential elections with an uncertain outcome rattled Mexico's openness community. The Federal Institute for Access to Information (IFAI), along with journalists, academics and NGOs, worried that advances made after the political transition of 2000 could be seriously jeopardized by a new administration. In response to these concerns, advocates sought to strengthen and consolidate their gains by pushing for a comprehensive reform of the Mexican Constitution, which would guarantee the right to know and establish permanent standards for openness that could not be changed at the whim of a new government.
In March 2007, a comprehensive reform of Article 6 of the Mexican Constitution was passed in the federal Congress, and within three months it was approved by a majority of state legislatures, signaling a major victory for the right to know movement in Mexico.
This reform is, without a doubt, the most important development related to freedom of information in Mexico in the last three years. It establishes principles of transparency and provides minimum standards for access to public information at the federal, state, and municipal level. Article 6 explicitly addresses and settles issues that had become controversial during the firs five years of the federal FOI law in action. These issues include, for example, the principle of maximum disclosure, protection of personal information, and improved access to administrative archives.
On July 20, 2007 the constitutional reform bill was made into a law, giving Federal and state agencies one year after that date to comply with the modifications laid out in the reform's statutes. Furthermore, the third article of the law obliges municipalities with more than 70,000 inhabitants to make their procedures available electronically, creating an immediate need for technical expertise in access to information.


Constitutional Reform – Article 6
Text of the government decree listing the seven fractions of the reform law of Article 6 of the Mexican constitution, published in the Diario Oficial de la Federación on July 20, 2007.
Text in English - Text in Spanish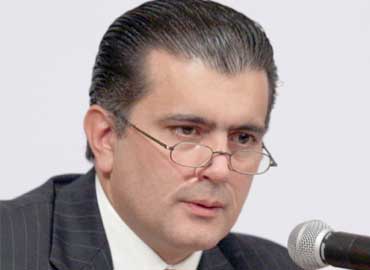 Alonso Lujambio, AFAI president
Transparency: What's Next? (July 2008)
In this article published in the Enfoque supplement of Reforma newspaper Alonso Lujambio commissioner and President of IFAI offers an in-depth analysis of the constitutional reform and the challenges facing government bodies working to implement the mandatory changes.
Text in English – Text in Spanish


Secrecy Makes a Comeback in Mexico (April 2008)
In this Op-Ed published by the LA Times Fulbright transparency fellow in Mexico City, Zachary Bookman, warns about the threats facing openness advocates in Mexico as the country's recent gains in government transparency are increasingly coming under fire.
Follow-Up Report: The IFAI and Mexico's Culture of Transparency
Follow-up report from the Annenberg School of Communications of the University of Pennsylvania that looks at the successes of the Mexican Federal Institute for Access to Public Information (IFAI) after 5 years in existence. Among the topics discussed in the report is the constitutional reform and how it came about.